Fowler Parts Service, formally known as Fowler Distributors, was founded around 1900 with the name Fowler Electric. At that time, we serviced windmill generators with "fruit jar" batteries and gasoline engines with magnetos.
The 1920's were dominated by automotive electric repair. In the 40's, Fowler was a United Motors Service Center and repaired starters, generators, alternators, and ignitions. In 1954 Fowler took on small gas engines like Briggs & Stratton, Tecumseh, and Kohler.
In 1965, Jim Hillger and Dick Betzold bought the company and eventually cut the unprofitable divisions such as the auto repair, auto parts distribution, and jet igniter lead production. In 1968, Fowler became a distributor for 2 cycle engines such as JLO, Sachs, Kohler, and Hirth. We supplied dealers and repair shops with engine repair parts for the 168 different brands of snowmachines.
In 1970, we added aftermarket snowmobile parts and moved south from Minneapolis to Richfield. Aftermarket lawn mower parts were added in the 70's and the business was moved 5 more times. Fowler adopted computer inventory and accounts control early in the 80's and printed our first snowmobile dealer catalog in 1987. From 1990 to 1996 we saw the snowmobile business peak, so we adopted the name Fowler Sno-Parts Distributors in 1993. In 1996 Eric Hillger bought out Dick's partnership so he and Jim were spearheading the business. In 1998, ATV parts have been added steadily as ATV popularity increased and snow seasons have been short although snowmobile parts remained the focus of the company. To adhere to this new challenge in the market, once again the name was changed to Fowler Distributors. In 2005, Jim retired, and Eric became sole owner and remained so for 15 years into 2020.
Moving into late 2020, Matt Pfankuch saw the opportunity to revamp Fowler Distributors into an all-inclusive powersports and lawn parts distributor. He purchased the company, rebranded the name to Fowler Parts Service (FPS) and started the revamping process immediately to make FPS competitive in the ATV/UTV market. Matt brings over 25 years of powersports experience to the well-established business. As a schooled Mechanical designer, along with holding many mechanical engineering positions, he was focused on a career in the powersports industry. Matt was an avid ice oval, vintage snowmobile, snocross and atv racer for many years. Matt is known for his role he played at Powermadd, turning the business into a household name for those who owned dirt bikes, sleds, and quads. He has continued in the industry as a self-employed consultant for many of the top powersport players. He now focuses on the next chapter, making FPS a top industry player!
Matt resides in Ogilvie, the new location of Fowler Parts Service with his wife, Tara and son, Mason on a hobby farm. They also have a daughter, Savannah, who serves as a Captain in the Air Force. Matt still loves the racing lifestyle, as a mechanic for pro level racing. He also enjoys musky fishing, deer hunting and wrenching on sleds and atv's in his shop.
Our Mission Statement and Promise to you…
Fowler Parts Service vouches to focus on service to all dealers and repair shops – especially small to midsize dealers and repair shops who are often overlooked by big distributors. We understand that knowledgeable, hardworking people are the core of your business. We believe in the ability to pick up the phone and speak with a person is imperative. FPS is making investments into our brand to best serve our dealers by improving the website, updating catalogs, and bringing in inventory that is useful to all our dealers.
Look to Fowler Parts Service for all your powersports parts and accessory needs.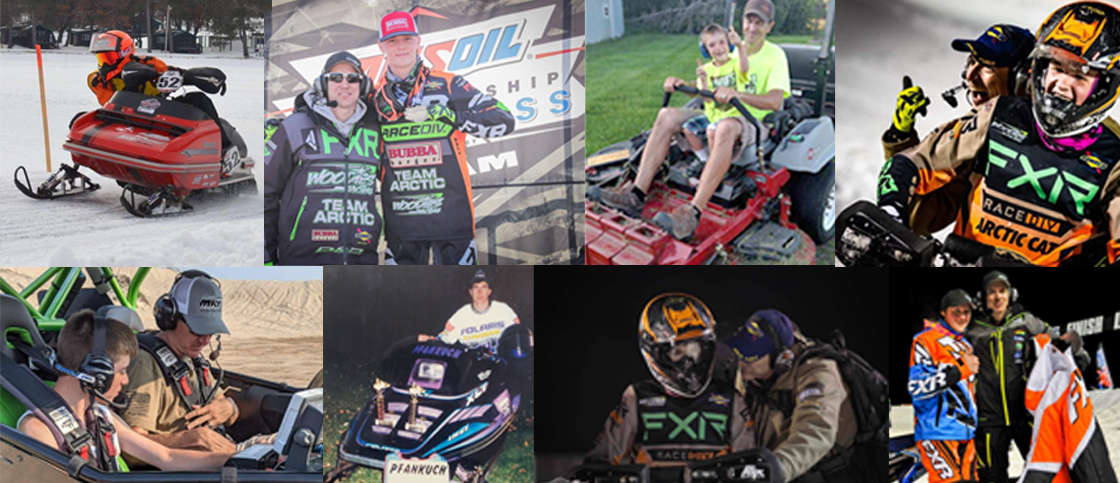 Location
Fowler Parts Service
204 North Hill Ave
Ogilvie, MN 56358
---
Correspondences
Fowler Parts Service
204 North Hill Ave
PO BOX 204
Ogilvie, MN 56358
Store Hours
| Day | Opens | Closes |
| --- | --- | --- |
| Monday | 09:00 AM | 05:30 PM |
| Tuesday | 09:00 AM | 05:30 PM |
| Wednesday | 09:00 AM | 05:30 PM |
| Thursday | 09:00 AM | 05:30 PM |
| Friday | 09:00 AM | 05:30 PM |
| Saturday | Closed | Closed |
| Sunday | Closed | Closed |